Genetics
We focus on NGS sequencing, functional and populational genetics.
Bioinformatics
We deliver end-to-end solutions to speed up your- research and accelerate the implementation.
Data Science
We use Big Data technologies and Machine Learning techniques to drive better insights into your data.
Information Technology
We build solutions with latest cloud technologies based on our experience in Software Engineering and in delivering IT Projects.
Analysing data from next-generation sequencing can be resource consuming, long-lasting and error-prone. With the comprehensive knowledge of the latest pipelines and efficient use of technology we are able to provide required analysis faster at the required quality. Especially when your analysis does not fit to the standard pipelines - we will prepare one directly for your case.
NGS pipelines based on latest Open Source tools are effective but can be complicated. We can imagine that maintaining your tools can be very frustrating and interfere with your core duties. Our IT Services for Genomics and Bioinformatics will help you save time on supporting and maintaining your environment.
Check the details below!
In the current era of high-throughput DNA sequencing the cost of single examination makes it accessible for common diagnostics.
The analysis itself is complicated and resource consuming. To address the pace of research in this field and the requirements from diagnostics while precision medicine gains popularity, there is a need for long-term storage, retrieval, analysis, and clinical use of genomic and other digital information. You need a new type of data analysis system - Genomic Data Biobank.
What challenges are you facing?
Gigantic amount of data
The number of sequenced individuals is growing exponentially so you need to be ready to scale up your infrastructure to handle all that data.
Long-lasting analysis process
To unlock the power of diagnostics based on NGS data performance and flexibility of your tools cannot be a limitation.
Variety of tools
Open Source communities and researchers come up with loads of great software, but you need to be careful before you start using them in your enterprise IT environment.
Security
Genomic data is the most personal data we all have. It should be processed and stored with the highest security standards - GDPR and HIPAA compliant.
Support needed
If you want to grow in the genomic market you need someone who can support your software and your operations all the time.
Our numbers
We believe in hard data, do you?
Research Papers published
Zettagene is a mix of world-class specialist in the field of genomics, bioinformatics, data science and information technology. Thanks to our experience gained in various fields we are able to view the research problem from different angles and the deliver the best solution, always having partners' satisfaction in mind.
Check our recent works and findings - read our blog posts!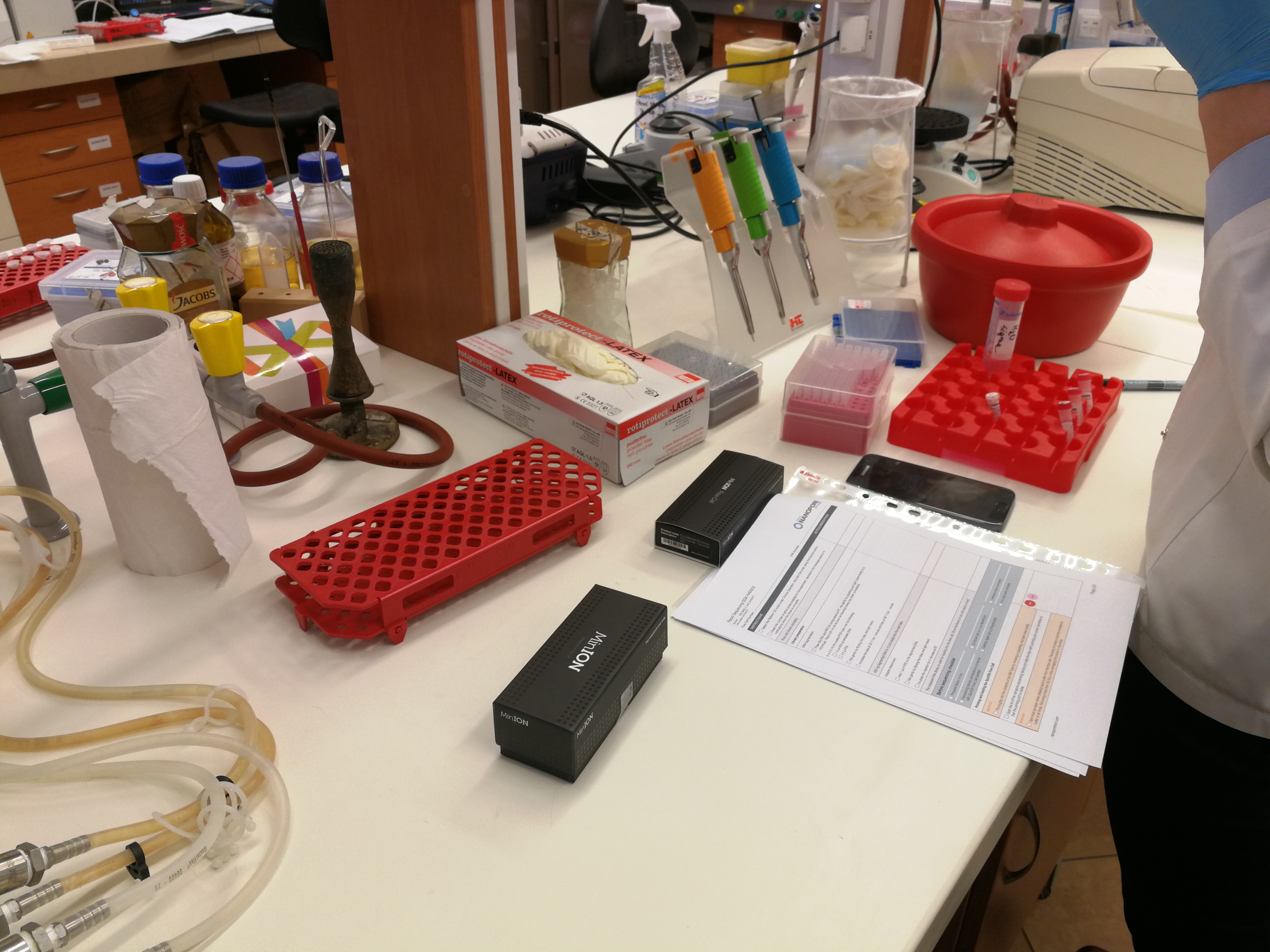 January 25, 2018
We have done NGS experiment on Pichia fermentans with... moderate success.
December 04, 2017
Lambda phage de novo assembling from nanopore sequencing has been done recently.
November 28, 2017
Genetyka medyczna i molekularna edited by Jerzy Bal, Prof. PhD. has been published recently
Our customers and partners
Zettagene is working closely with the biggest sequencing centers in Poland. We do provide bioinformatics services to researchers and medical institutions. Thanks to our extensive experience in IT domain we are technology partner for Life Science and Healthcare organizations.